Press
Rullion announced as Founding Partner of the Inclusive Top 50 UK Employers
---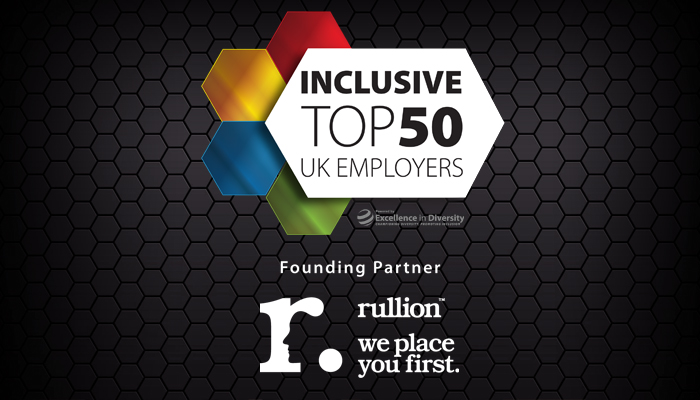 Forward-thinking recruitment company Rullion has recently been announced as the founding partner of the Inclusive Top 50 UK Employers initiative.
This long-awaited league table listing the most inclusive employers in the UK highlights best practice across all strands of diversity – age, disability, gender, LGBT, race, faith and religion.
So why is this so important? Well, research shows that more diverse organisations perform better and provide better working environments. However, until now it has been very difficult to identify which organisations put inclusivity at the heart of their business.
This premier network of companies leading in equality, diversity and inclusion identifies core organisations that are ahead of the curve and tackles challenges faced by organisations looking to attract a diverse workforce.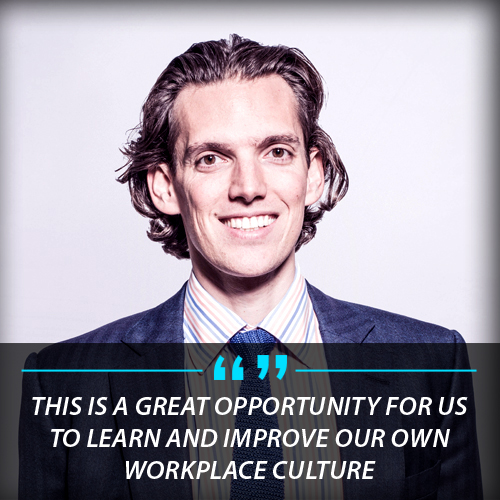 "Rullion believes in developing powerful partnerships and is excited to be a founding partner of the Inclusive Top 50 UK Employers", said James Saoulli (pictured right), Rullion CEO. "This is a great opportunity for us to learn and improve our own workplace culture, as well as share experiences gained from designing talent attraction and retention strategies for start ups and large household brand names. This is the start of what we know will be a fantastic partnership."
Paul Sesay, CEO and Founder of the Inclusive Top 50 UK Employers echoed this sentiment, "We're delighted to welcome Rullion on board as the founding partner of The Inclusive Top 50 UK Employers."
"Rullion has a reputation for being exemplary and we're thrilled to be collaborating with them on future thought-provoking and industry leading events."
On 14th June, Alistair Haigh, Executive Director at Rullion, will speak at the first ever Southern Inclusive Top 50 UK Employers Launch at Bloomberg, showcasing organisations that are going above and beyond their corporate social responsibility to capture the diverse talents of the UK, and become more competitive as a result.
A variety of industries from across the country are set to take a fresh look at how inclusion is viewed and open a broader conversation surrounding the diversity agenda. An elite pick and mix of diversity ambassadors will collaborate in London amongst a line-up of dynamic keynote speakers from companies such as PwC, Bloomberg L.P. and Direct Line Group.
With Rullion at its helm, The Inclusive Top 50 is sure to deliver a host of exciting and dynamic initiatives to revolutionize the way in which diversity is viewed.