JUDGES
---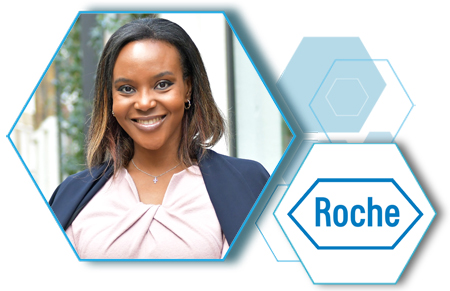 Funke Abimbola FRSA M.B.E.
Roche | Senior Lawyer and Diversity Leader
Funke is a solicitor and senior leader for the world's largest biotech company. Her team provides legal support to the organisation's pharmaceutical operations in the UK, Ireland, Malta and Gibraltar. In addition, she also leads the financial compliance function for the UK pharmaceutical business.
Outside of her day job, she is a notable diversity campaigner, mainly focusing on campaigning for more gender equality, race diversity and social mobility within the legal profession and wider business community.
Currently the most senior black lawyer in her field, she is ranked as being a top 15 BAME leader globally (Financial Times), one of the 100 most influential leaders of African/Afro-Caribbean heritage in the UK (The Powerlist) and the most influential black lawyer in the UK (Debretts 500 list).
Funke has received both national and international recognition for her legal and diversity work and is an experienced public speaker, sharing her personal journey with large audiences ranging from school children to senior professionals including regularly speaking and campaigning in Parliament. She holds a number of board-level voluntary leadership roles across a range of different diversity organisations and appears regularly on BBC 1 as a news reviewer to an estimated weekly global audience of 320 million.
A proud working mother, an expert mentor and sponsor, Funke is passionate about the law, diversity, education and healthcare. She is a regular media commentator, a keen fundraiser for various charities (including Cancer Research UK) and has twice served as school governor and as a board director. She founded the Akindolie Medical Scholarship in memory of her father, Dr. Frank Olufemi Akindolie. This is a privately funded bursary and leadership mentoring initiative aimed at supporting future UK doctors from a minority ethnic background.
Funke was honoured with a 'Point of Light' award by the Prime Minister and the UK Cabinet Office in October 2016, recognising the positive impact of her voluntary diversity work in improving workplace diversity and in supporting the next generation of future leaders.
In June 2017, she was awarded the M.B.E. (Member of the Order of the British Empire) in the Queen's 91st birthday honours list for services to diversity in the legal profession and young people.
---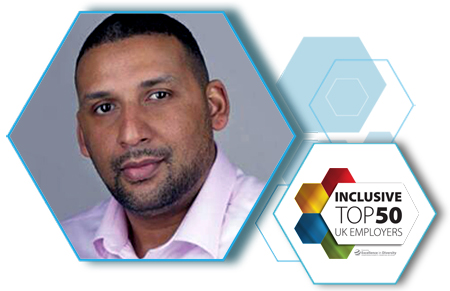 Paul Sesay
The Inclusive Top 50 UK Employers | Founder & CEO
Paul Sesay is the Founder and Chief Executive Officer of the National Diversity Awards, Excellence in Diversity Awards, Welsh Diversity Awards, The Diversity Group and events company I Spoil U Media Limited since 2006. Paul's business acumen has mainly been with a social focus.
With over ten years worth of experience within the Diversity, Equality and Inclusion sector, Paul has worked with some of the largest organisations in the world on their diversity and inclusion profiles. He has also worked within local communities to help people from various backgrounds to achieve and empower disadvantaged groups throughout the UK. Paul's initiatives have helped many thousands of organisations and individuals get recognised for their hard work and dedication to diversity.
---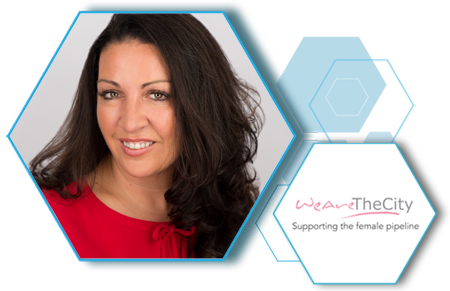 Vanessa Vallely
WeAreTheCity | MD
Vanessa is one of the UK's most well-networked women and has provided keynotes on a variety of career related topics for over 400 companies worldwide. Vanessa is also one of the UK's most prominent figures in gender equality and often provides guidance and consultancy to both government and corporate organisations who are seeking to attract, develop and retain their female talent.
At the height of her successful 25 year career in the financial services, Vanessa launched the award winning WeAreTheCity.com in 2008 as a vehicle to help corporate women connect and grow professionally and personally. WeAreTheCity.com now has over 60,000 members and in 2013 launched a sister site in India.
Vanessa is the also the -founder of UK wide diversity forum Gender Networks. Gender Networks (formerly The Network of Networks) brings together diversity leaders from over 120 firms to share best practice. Vanessa is the author of the book "Heels of Steel: Surviving and Thriving in the Corporate World" which tracks her career and shares 13 chapters of tips to succeed in the workplace.
Over the past seven years, she has been named Women in Banking & Finance's Champion for Women, Financial News Top 100RisingStar, The International Alliance for Women Top 100 Women globally & Brummells Top 30 London Entrepreneurs. In 2015 Vanessa was in GQ UK's Top 100 Connected Women and the Evening Standard's 1000 Most Influential Londoners. Vanessa is a regular guest on TV and radio and also sits on the Government Digital Services advisory board.
Vanessa is also the Pearly Queen of The City of London, a tradition that has been in her family for over 100 years. She is an avid charity worker and sits on the board for Cancer Research UK as one of its Women of Influence.
Keynotes and workshops include The Power of Profile, The Power of Social Media, The Big Brand Theory, Speed Networking, Speed Mentoring, Pay it Forward Manage Your Career. Vanessa is also available as a panellist, facilitator and leadership development programme host. All talks can be tailored towards specific audiences.
---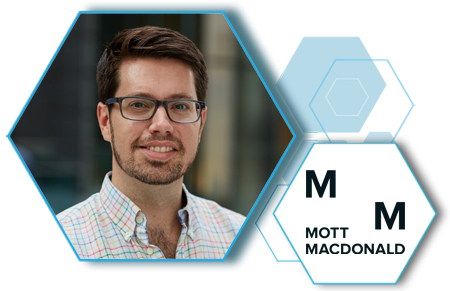 Richard Chapman-Harris
Mott MacDonald | Equality, Diversity and Inclusion Manager
Richard is a leading, global diversity and inclusion specialist with a wealth of experiences across the public, private and charity sectors. Shortlisted as Diversity Champion of the Year with the European Diversity Awards, Richard has also been listed in the Economist's Global list of Top 50 Diversity Professionals in Industry. Richard has been shortlisted as Diversity Champion with the British LGBT Awards and is recognised in the Telegraphs Out at Work Top 50 LGBT Executives.
Richard is the global Equality, Diversity and Inclusion (EDI) manager for Engineering and consultancy firm Mott MacDonald who has been named the New Civil Engineer's Diversity Champion in 2016 and the Chartered Institute of Highways and Transportation Diversity Champion in 2017. He has previously worked for Business in the Community (BITC) where he managed a diverse portfolio of clients including Goldman Sachs, Linklaters, the Royal Navy, and Transport for London. Before BITC Richard worked with the British Transport Police where he coordinated their Equality, Diversity and Human Rights Strategies (EDHR) across the UK and led on delivery of Diversity and Leadership training. He has also worked in graduate recruitment with leading agency Milkround.com, sourcing top talent through unique student engagement strategies.
A qualified coach and learning facilitator, Richard is especially adept at engaging stakeholders to help them really connect with EDI. His passion is creating dynamic organisational change interventions to connect with clients, customers and colleagues. He also enjoys writing personally and professionally, his Manifesto for Modern Leadership published by the Guardian's Women in Leadership and a more recent item on EDI and Innovation for The Sunday Telegraph.
Richard also works as a freelance consultant and can be contacted through his website www.rchapmanharris.com. In his spare time, Richard is working on his second novel which is based on Caribbean folklore. He served on the Advisory Panel for PACE's Lottery funded Risk and Resilience Project and lives with his husband and their dog Daisy in East London.
---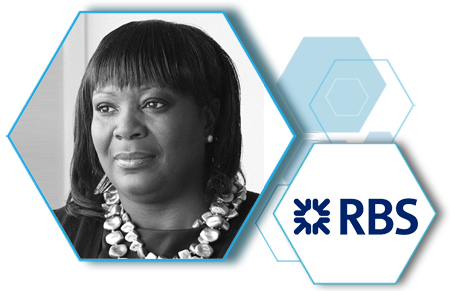 Heather Melville OBE
RBS | Director of Strategic Partnerships
Heather Melville was appointed as the Director for Strategic Partnerships in 2013, a role that will see her leveraging her vast global client relationships together with her sector specialism, especially within the Retail and Textile industry.
A graduate of the IBM business school, together with a wealth of international experience secured over a 37 year career in the world of finance, with the last 7 years primarily focused on the SME client base, positions her in a strong place to meet the evolving global challenges of our clients.
---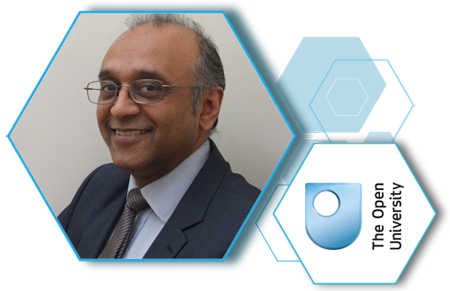 Jiten Patel
The Open University | Head of Equality, Diversity and Information Rights
A company director and currently the Acting Head of Equality, Diversity and Information Rights at The Open University, Jiten's background is in Financial Services. He continues to make a significant impact through his passion for D&I. He has designed and delivered impactful strategies, leadership mentoring programmes, and D&I courses and workshops. Specialising in 'Positive Action' and mentoring, Jiten delivered pioneering diversity training to all staff at the National College for School Leadership and a range of organisations including the Civil Service. Some 30% of participants of his cutting edge 'Aspire' programme, aimed at women, ethnic minorities and disabled people, have made career related moves attributed directly to Aspire. With 20 years' experience, influencing many organisations and individuals as head of diversity and as a diversity strategist and practitioner, in May 2016, Jiten will be launching his new book, "Demystifying Diversity", which has already received some excellent feedback from experts in the field.
---