JUDGES
---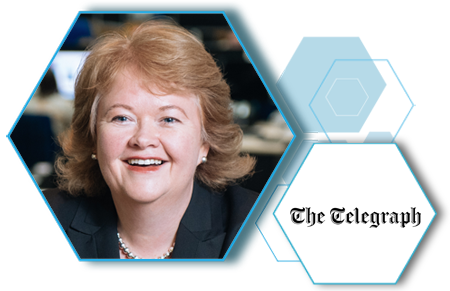 Ruth Carter
Daily Telegraph | Managing Director of Telegraph Events
Ruth Carter has forged a highly successful international career in the commercial events industry, where she has held senior executive roles in leading media organisations including UBM, Ascential and Informa. She has grown companies into significant and highly respected global businesses and personally launched operations into China, South East Asia, India, the Middle East, Europe and North and South America.
Ruth is currently Managing Director of Telegraph Events, a division of the Daily Telegraph, where she leads their vast portfolio of award-winning consumer and business events including the Ski and Snowboard Show, The Telegraph Festival of Business and the Telegraph Whisky Show. 
She is passionate about her role as Non-Executive Director of Generation Success, the not-for-profit organisation which provides events, training, mentoring and work placements for highly talented, but less advantaged, young people.
She is a regular speaker at events, reflecting not only her long-standing involvement with international business development but also her passion for growing and developing talented individuals around the world.  Ruth holds a degree in music from Trinity College of Music, London.
---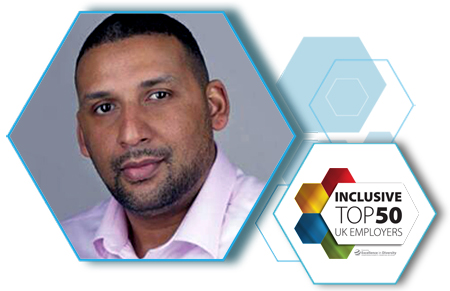 Paul Sesay
The Inclusive Top 50 UK Employers | Founder & CEO
Paul Sesay is the Founder and Chief Executive Officer of the National Diversity Awards, Excellence in Diversity Awards, Welsh Diversity Awards, The Diversity Group and events company I Spoil U Media Limited since 2006. Paul's business acumen has mainly been with a social focus.
With over ten years worth of experience within the Diversity, Equality and Inclusion sector, Paul has worked with some of the largest organisations in the world on their diversity and inclusion profiles. He has also worked within local communities to help people from various backgrounds to achieve and empower disadvantaged groups throughout the UK. Paul's initiatives have helped many thousands of organisations and individuals get recognised for their hard work and dedication to diversity.
---
Jiten Patel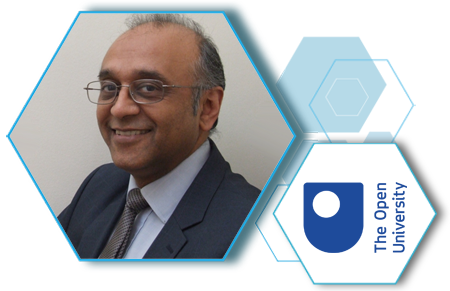 The Open University | Head of Equality, Diversity and Information Rights
A company director and currently the Acting Head of Equality, Diversity and Information Rights at The Open University, Jiten's background is in Financial Services. He continues to make a significant impact through his passion for D&I. He has designed and delivered impactful strategies, leadership mentoring programmes, and D&I courses and workshops. Specialising in 'Positive Action' and mentoring, Jiten delivered pioneering diversity training to all staff at the National College for School Leadership and a range of organisations including the Civil Service. Some 30% of participants of his cutting edge 'Aspire' programme, aimed at women, ethnic minorities and disabled people, have made career related moves attributed directly to Aspire. With 20 years' experience, influencing many organisations and individuals as head of diversity and as a diversity strategist and practitioner, in May 2016, Jiten will be launching his new book, "Demystifying Diversity", which has already received some excellent feedback from experts in the field.
---
Dr. Bijna K. Dasani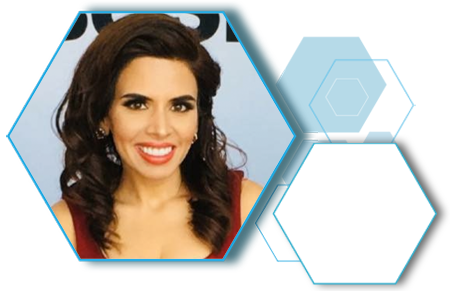 Bijna has a robust track record of delivering strategic, innovation and complex transformation successes for global Financial Services firms, across products, asset classes and markets. Bijna influences to deliver and builds high performing teams.
Bijna serves the Boards of CIO Net, the IPQC CDO Exchange Series, and the Inclusive Companies Network. She is a FinTech Mentor and films videos on Mentorship, Leadership & Technology; she's a co-presenter for the Women in Business TV series.
Bijna is a Fellow of the Royal Society for the encouragement of Arts, Manufactures and Commerce (RSA), a Leadership Fellow at St. George's House, Windsor Castle and an Associate Member of Oriel College, University of Oxford.
Bijna advises and advocates for a diversified portfolio of Business, Data & Technology, Social Impact, I&D causes. She has spoken to global audiences (37+ countries) at Millennial Board London, Deloitte, Edinburgh DataFest, Amazon, Sky, IPQC CDO Exchange, Lloyds Banking Group, University of Oxford, Imperial College London, De Montfort University, Appway, CIO NEXT, Bloomberg and other. She serves as a Host / Judge / Speaker for a portfolio of events and awards.
Bijna has been recognised for her contributions with an Honorary Doctorate by De Montfort University (2018), the Lloyds Banking Group Ethnicity Role Models List (2018) and by felicitation at the House of Lords (UK), at the NRI World Summit (2017) for 'making India proud'. Bijna is credited as one of the Top 50 Visionary Young Leaders in Business, by Henley Business School (2017), one of 35 leading British business women under 35, by Management Today, Accenture and The Telegraph (2015) a Rising Star by We Are the City (2013) and has received recognition with nine further honours including the National Diversity Awards (2012) and the Asian Women of Achievement Awards (2010). Bijna is also the International Women's Day Young Achiever of the Year (2006).
---
Alison Lowe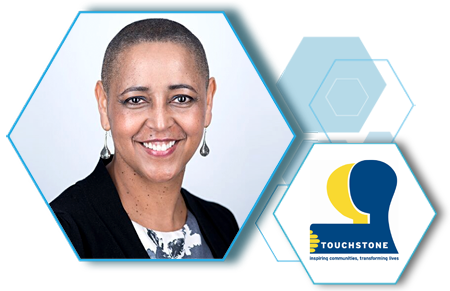 Touchstone | CEO
Alison Lowe has worked with Voluntary Organisations for 28 years. Right now she works as the Chief Executive of Touchstone a Mental Health Charity in Leeds and wider West Yorkshire. Touchstone work with and for people that are affected by mental health problems and they specialise in working with people from different cultural backgrounds. Touchstone have received multiple awards for their work in inclusion and diversity, including the number 1 spot in the 2016 and 2017 UK Top 50 Most Inclusive Employers Award.  They are a Stonewall Top 100 LGBT-Friendly Employer for the 5th year running and are again a Sunday Times Best Company to work for 2018, being placed 9th nationally. Additionally, Touchstone were judged to be Investors in People Platinum at their latest assessment – only the third organisation in Yorkshire to gain this accolade and one of six charities nationally.
Before Alison started working with Touchstone she was a senior manager with Foundation Housing, a charity that supports people that have just come out of prison or are on bail to find housing.
Alison has been involved in local government for 28 years and is a councillor with the Labour Party in Armley, where she lived for 15 years. Alison is now the Chair of the Police and Crime Panel, the body that scrutinises the performance of the Police and Crime Commissioner and represents the interests of all the 2.2 million people across West Yorkshire.  Alison also sits on Safer Leeds, the Community Safety Partnership for the city. Alison is the Chair of the Labour Group in Leeds and was the Deputy Lord Mayor in 2003-4.
Alison is involved with several local housing residents and tenants groups, chairs Leeds Survivor-led Crisis Service and is a trustee at several charities including PAFRAS (Positive Action for Refugees and Asylum Seekers) and Wooden Spoon which raises money for disadvantaged children.
Over the years, Alison has been a well known campaigner on equal rights and is the chair of the Leeds Domestic Violence Forum that raises awareness of domestic violence against women and children by known men.
Alison Lowe holds an MA in Medieval Studies from Leeds University and a BA in History.  She has 2 grown up children, Adam and Rosy.
---
Megan Key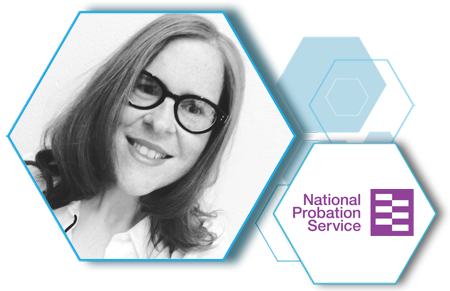 National Probation Service | Diversity & Inclusion Manager
Megan is an award winning Diversity & Inclusion specialist and transgender activist. She began her career as a frontline Probation Officer 13 years ago before undergoing her gender transition. Now a visible LGBT+ role model in Her Majesty's Prison and Probation Service, Megan is a policy consultant and regular speaker on trans experiences. She volunteers with various charities including Gendered Intelligence, Mermaids, All About Trans and Birmingham LGBT and is passionate about trans representation in media, workplaces and sport. Megan has worked on media projects with BBC, ITV, CH4, Vice, This Girl Can and The Guardian and in 2015 was listed on the Independent on Sunday's Rainbow List of the top 100 most influential LGBT+ people in the UK.
Megan recently won a national Probation Award for Fairness, Decency and Respect.
---
Ann Miller-McCaffrey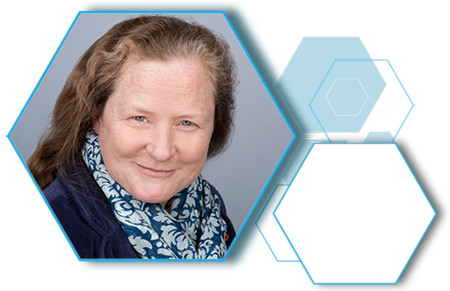 A former Royal Navy Education & Training Specialist and Reservist Instructor; now the Royal Navy element of the Armed Forces Diversity Engagement Team. Her current role is to engage with communities and individuals who don't traditionally engage with the Armed Forces in a bid to raise awareness about what the Armed Forces do, how they do it and how they contribute to society, alongside myth busting about women's roles in the modern military.
She has a passion for sport underpinned by being a former footballer (Royal Navy and Plymouth Argyle) and hockey player, she is a huge advocate for more diverse participation in all sports and regularly mentors younger members of the hockey family on team ethos, respect in success and bouncing back from defeat.
Ann is a compulsive networker who likes to experience new cultures, travel and promote others talents and potential through collaboration and education. She is also a Trustee for the educational charity Diversity Role Models, a charity that creates more inclusive environments in schools across the UK.
She is also the owner of Purple Tie Promotions, a business that provides opportunities for inspirational women to share their unique approach of balancing life in the British Armed Forces alongside their personal challenges, passions and ambitions. Her interest spans the generations and she is currently collecting Oral Histories from women who have served in the Armed Forces over many decades - she is also an Ambassador for the Association of Wrens and WRNS Benevolent Trust.
---