#PressforProgress
---
Hosted by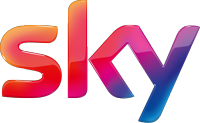 Date: Wednesday 7th March 2018
Time: 14.00 – 17.30
Venue: Sky Central, Grant Way, Isleworth, London, TW7 5QD
This event is invitation only
---
Inclusive Companies are proud to be partnering with Sky to bring a dynamic, thought-provoking and inspirational afternoon surrounding the #PressforProgress theme for International Women's Day (IWD). We would like to formally invite you to attend this exclusive, invitation only event.
Sky Plc is Europe's largest entertainment and communications business with over 22m customers across 5 countries. It is also one of the UK's Top 50 employers for women; and through its Women in Leadership initiative, aims to create a 50/50 gender-balanced leadership team by 2020 (today 39% of their Top 400 are women).
Sky always stages high-profile events for International Women's Day – inviting top key note speakers to inspire its ambitious women employees. This year, we are delighted to offer our clients, partners and associates the opportunity to be a part of this occasion, inviting you to join the conversation.
Breaking Barriers will take place on Wednesday 07th March 2018 at Sky Central, Grant Way, Isleworth, featuring powerful speeches from influencers who are shaping the diversity agenda.
An array of topics will take centre stage with an exclusive panel discussion made up of National Diversity Award nominees and winners – The Champions Campaigning for Gender Parity. Audience members will have the phenomenal opportunity to participate in a Q&A session, as well as network with some of the industry's leading diversity & inclusion specialists representing the largest companies across the UK.
Featuring speakers and panellists include, but are not limited to:
Chris Stylianou – Chief Operating Officer, UK and Ireland, Sky & Executive Sponsor, Women@Sky Network
Megan Key – Trans Activist and Equality Manager, The National Probation Service
Andy Woodfield – Partner, PwC
Jennifer Thomas – Head of Internal Communications and Experience, Direct Line Group
Rose St Louis – Head of Strategic Partnerships, Zurich Insurance Company Ltd
Bijna K. Dasani – Head of Architecture and Innovation, Lloyds Banking Group
Karen Ingala Smith – Feminist and Founder, Counting Dead Women
Sophie Walker – Leader of the Women's Equality Party
Jacqui Gavin – Award winning & Leading Trans Role Model, Diversity & Inclusion Lead, Department for International Trade
Rachel Gadsden – Acclaimed Visual & Performance Artist
Dr Yvonne Thompson CBE – Business Leader, author & Entrepreneur
We are formally inviting you to attend what is sure to be an exceptional day, in the revolutionary change of diversity & inclusion.
A complete itinerary will be sent directly to yourself prior to the event. Limited spaces are available on a first come, first served basis only. If you are interested in attending then please register today!